Election Yard Signs - Cheap Mass Production Prices - This Month's Special Deal


See below chart for Wholesale cheap Pricing details.
We have the lowest election yard sign prices on the Internet.
We have the reputation for quality, best value, and integrity. To follow the Golden Rule is our mode of operation.


SPECIAL, $1.39 a sign for 250 Coroplastic Yard Signs, both sides. See 14 X 20 below,
. . . . . . . . . . $1.99 each with wire stands. Corrugated Plastic Signs - 14 X 20
1.15 cents a sign, 500 signs, 2 sides and 1 color ( Also More Special Discount Sign Prices, more quantities and more colors: Wholesale Yard Signs
14" x 20"
2 Sided Cheap Yard Signs
2 sided
Without wire stands
2 sided
With wire stands

50
100
250
500
1,000
2,000

2.99
1.99
1.39
1.15
0.99
0.95

4.10
2.66
1.99
1.69
1.55
1.49
Standard colors available for cheap special. This is a two-sided, one-color sign. Other quantities and colors are also available at different but cheap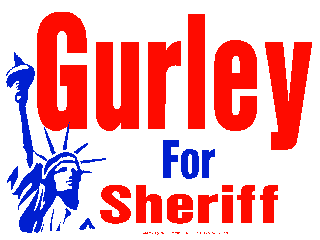 prices. Wire stands are extra. For price of signs with wire stands, wire stand included is 6x24 (six inches wide x 24 tall) "H" shaped. Also available are wire stands that are 6 inches wide and 17 inches tall 6x24 "H" shaped, for the same price. Add $25 art charge. Available in standard colors of fire red, ultra blue. For any PMS color add an additional $20 charge. Click Below - For additional cheap Sign Prices, more quantities and more colors. Note the sign industry is moving towards using shorter wire stands. The shorter wire stands cost less due to less steel, and shipping charges are also significantly less. The short stands like the 6x17 or 6x24 are very strong and withstand wind very well. We still stock the popular standard 30 inch wire stands. Wholesale Custom Yard Signs
For quantities of 5,000 or more, call us at (321) 253-0424. You'll get the best price in the nation, guaranteed!
Printed on durable, corrugated material, these cheap political corrugated plastic signs are guaranteed to last at least two years!
We offer free advice on designs from the experienced business sign printer, the conservative sign company.
Prices for Political Campaign Yard Signs (excluding cheap wire stands)

We have the reputation for quality, best value, and integrity. To follow the Golden Rule is our mode of operation.
12"x24"
1 sided
2 sided
Quantity
1 color
2 colors
1 color
2 colors
50
100
250
500
1,000
1,500
2,000
2,500
5,000
2.79
1.79
1.29
1.11
1.05
0.99
0.89
0.82
0.89
3.59
2.19
1.69
1.39
1.22
1.12
1.03
0.99
0.95
3.46
2.35
1.55
1.19
1.19
1.09
0.99
0.95
0.91
3.79
2.89
1.99
1.57
1.39
1.24
1.18
1.14
1.09

18"x24"
1 sided
2 sided
Quantity
1 color
2 colors
1 color
2 colors
50
100
250
500
1,000
1,500
2,000
2,500
5,000
3.59
2.10
1.65
1.36
1.28
1.22
1.17
1.06
Call
5.25
2.29
2.19
1.66
1.56
1.46
1.38
1.30
Call
5.26
2.55
1.95
1.62
1.57
1.42
1.36
1.28
Call
5.75
2.99
2.42
1.89
1.76
1.66
1.56
1.48
Call

16"x24"
1 sided
2 sided
Quantity
1 color
2 colors
1 color
2 colors
.
100
250
500
1,000
1,500
2,000
2,500
5,000
.
1.99.
1.49
1.25
1.15
1.06
.97
0.94
Call
.
2.19.
1.99
1.49
1.37
1.31
1.24
1.17
Call
.
2.49.
1.79
1.47
1.37
1.22
1.11
1.05
Call
.
2.89.
2.29
1.67
1.55
1.47
1.39
1.31
Call
Wire Stands for Election Yard Signs
Our cheap prices on wire signs stands along with cheap political yard signs prices makes Heritage Advertising the cheapest around. Unlike the competition, we will sell the wires separately and with the ability to ship these from 20 locations including east and west coast, we can provide the lower prices than the competition.

For wire stands (6 X 17), cost is 57 cents extra (Two bars connecting posts)
For wire stands (6 X 24), cost is 57 cents. Best Seller
For wire stands (6 X 30), cost is 65 cents.
For wire stands (10 X 24) cost is 67 cents each. Best Seller
For wire stands (10 X 30) 10 inches wide X 30 tall, cost 69 cents each.Best Seller and Best Value
Take 5 cents off steel wire stands for orders of 1,000 or more.

Note that we have the best prices on the internet for quality wire stands and we do not sell junk like a 6x15 wire stand that questionably works, and our wire stands are quality and will last for years.

Beware of cheap Chinese made wire stands. Recently America has been flooded with cheap substandard wire stands from China. The quality is inferior and the wire stands easily break. Before you place your order for wire stands anywhere, insist on getting high quality American made wire stands or frames. Those companies offering free signs, normally give you the Chinese made that easily break. Others offer offer the 6 x 15. These are only 15 inches tall, with one connecting bar between posts, and the sign sits on the ground. Being low on the ground and grass in front of it, the sign is difficult to see, thus defeating the purpose of the sign. These stands will hold the sign up and for those on a tight budget, we will provide them to you. For those offering free stands, the 6 x 15 is normally their special.
Large Corrugated Plastic Signs - Low Prices - Compare These Discount Prices
2' X 3'
One sided
Two sided
Quantity
1 color
2 colors
1 color
2 colors
25
50
100
250
500
8.99
5.79
4.49
3.29
2.89
11.99
8.59
5.59
4.39
3.49
10.69
6.59
5.39
4.16
3.42
12.95
9.84
6.39
5.09
3.79

2' X 4'
One sided
Two sided
Quantity
1 color
2 colors
1 color
2 colors
25
50
100
250
500
10.99
6.99
5.29
4.39
3.89
14.29
8.99
6.89
5.49
4.65
12.39
7.79
5.99
4.99
4.69
15.59
11.55
7.49
6.35
5.09

3 Foot X 4 Foot
One sided
Two sided
Quantity
1 color
2 colors
1 color
2 colors
25
50
100
250
500
11.55
8.49
6.89
5.79
5.29
17.69
11.83
8.99
7.39
6.49
13.49
9.53
7.79
6.49
6.18
18.69
12.70
10.19
7.99
7.15

Best Value in Large Election Signage -
2 x 3 ft Signs


3 X 4 Feet
One sided
Two sided
Quantity
1 color
2 colors
1 color
2 colors
25
50
100
250
500
11.55
8.49
6.89
5.79
5.29
17.69
11.83
8.99
7.39
6.49
13.49
9.53
7.79
6.49
6.18
18.69
12.70
10.19
7.99
7.15

Best Value in Large Signage -
3x4 ft Signs

4 X 4 Feet Sign or 3 x 5 Feet Sign
One sided
Two sided
Quantity
1 color
2 colors
1 color
2 colors
25
50
100
250
500
20.79
13.43
11.70
8.71
7.19
27.94
20.18
15.54
13.93
11.66
23.99
16.89
14.69
13.89
11.49
29.19
21.29
18.89
14.19
13.65

4' X 8' Signs
One sided
Two sided
Quantity
1 color
2 colors
1 color
2 colors
10
25
50
100
250
500
55.90
29.95
22.80
16.35
13.95
13.15
70.90
37.80
27.40
22.40
19.50
15.40
70.90
34.80
27.35
20.60
19.50
14.65
78.60
43.80
31.95
25.60
20.05
19.15

4x8 Signs - Both Sides Good Value - Billboard Sign
Union Made Signs: Contact us for jobs requiring made by union label or union bug.

Small signs size 12x18 Sign Company Click here for inexpensive prices on small signs.

Create your own political yard sign from the business printer maker of yard signs! Click Here here to go to the order form. Turnaround time is generally two weeks, or longer for complicated orders. For assistance, call us at (321) 253-0424 or e-mail us at

.
Wooden Stakes Wooden stakes are $2.59 (recommended for sizes 2' x 2' and larger). For these larger signs, you may wish to obtain 5 or 6 foot steel poles at your local hardware store or Lowes. Most people also get inexpensive electrical tie wraps to mount to steel pole. Grommets can be added for 35 cents each.
24" x 24" Two Sides
Quantity
1 color
2 colors
5
13.99
15.99
15
7.49
8.49
25
5.99
7.35
50
4.65
5.45
100
3.45
4.15
250
2.75
3.20

Other costs:

Artwork fee: $25 (non-refundable, to be paid before any artwork is started)
Coroplastic colors other than white: $0.25 per each on 18 X 24 size.
You can have your design done on several different colors of coroplast, including white, yellow, blue, red, and others. Remember, the color of the coroplastic board doesn't count in the number of colors of ink.

Cheap Wire Stands

Most popular are (6 X 24),(10 X 24) and (10x30)

For smaller signs like 14x20 or 12x24, the (6 X 17) or (6 X 24) are the most popular and work great. The cheaper (6 X 15) will barely work, but the sign will be about 1 to 2 inches off the ground. A taller sign stand is more in line with a drivers line of sight and therefore more effective. The cheaper (6 X 15) is too pieces of 15 inch metal with a single 6 inch bar connecting them. They look like a small H.

Note the sign industry is moving towards using shorter wire stands. The shorter wire stands cost less due to less steel, and shipping charges are also significantly less. The short stands like the 6x17 are very strong and withstand wind very well. 6x24 are also a popular choice. We still stock the popular standard 30 inch wire stands. Also beware of cheaper made wire stands from China. They are cheap in price and in quality. The break at the wells very easily. Before ordering wire stands from any one, ask where they are make and save yourself grief by avoiding the China made wire stands.
Shipping: Contact us for actual prices.

The artwork fee must be paid before we begin working on the artwork proof. All other costs are due before the campaign signs are printed. Click here to pay your artwork fee by credit card so your work can begin.

Plastic Signs


12" X 18" Small coroplastic corrugated Signs - Click - plastic sign company Sign Company

Consider Poly Bag Signs for a high volume campaign. Prices dramatically drop in comparison to other signs once you get above 1,500. If you are looking at 3,000 to 5,000, you will be amazed at these cheap prices below a dollar a sign.

Plastic Signs Poly Bag material - Plastic Signs - Poly Bag (Click Here) for prices and other information


NEW - High quality Plastic Sign Stands These new plastic sign stands are clearly a higher quality than the steel sign stands.
Plastic Sign Stakes Sign Stakes
They are stronger, thicker, and re-usable. Commonly used for real estate and when you need something that will last for months and will withstand strong winds. A wonderful alternative to "H" wire stands, these plastic sign stake stands are made from high density plastic, reinforced with fiberglass and manufactured with a minimum of 90% recycled materials. These stakes are designed to be flexible and bend under wind load. They have less weight than steel and therefore they cost less to ship. Available in black only. Minimum order is 50 stakes and shipped in multiples of 50 or 150.

Make Bumper Stickers Bumper sticker removable at special discount bumper stickers wholesale prices.
Magnetic bumper stickers or magnet bumper sticker special. Custom make your bumper stickers, your design. Political Bumper Stickers.

Bumper Magnets 30% Discount Bonus. Order at least 500 Bumper Stickers, and get a 30% discount off of the Custom Magnet Stickers, same style, same time. Make your own custom sticker magnets, you design.
Bumper Magnets
Bumper Sticker Menu
More products, more sizes, transparent, and school specials. We can custom make any size. For a menu of additional information and more related products,
Click Here for Menu Bumper Sticker

Create Your Own Design Bumper Sticker

Buy a product of $200 or more, and take another 10% off. Buy a second product of $200 and take 20% off. Make your own bumper stickers. We help you custom design your cheap political bumper advertisement.

Providing bill board advertising advice to help you design a plastic sign election, using poly bag or corrugated plastic signs. We are known for and campaign card board posters. We do political signs campaign consulting, and advertisement advice. We are expert printer of political lawn sign business, stork, and birthday signs. Free sign advertisement advice on colors.

More Advertising Products from Heritage Advertising

Summary of our products - Catalog Listing
Over 50 pages for decals and bumper stickers, every kind. Ask us about 10% off all catalog products.
Complete Product Details - Catalog Listing -
Visit our Catalog for Products not found. Over 100 pages of product information. After looking at the catalog, if you call we will give you 10% all catalog prices. Hertiage Advertising Catalog

Election Yard Sign Advertising

Specialist in custom made personal birthday yard signs, and business economical signs. We do advertising election yard sale signs, rental, corrugated plastic stork lawn signs. We can assist you in designing your own yard sign for personal advertising.
Yard Sign Printer, provides your personal design on your own election yard sign. Custom made, custom design it your way political lawn signage.
10% Discount Special. Buy at least $200 with an order of the above plastic yard signs, receive 10% to 20% off most of our other custom made advertising products. Go to Home page for more details.
Cheap Signs from the Sign Company
In exchange for 60 guilders of brass buttons, scarlet cloth and trade goods, Manhattan Island was purchased from the Manhattan Indian tribe on May 6, 1626, by the Peter Minuit, Dutch Governor of the New Netherlands Province.

In 1665, the Colonial Legislature of New York stated:
"Whereas, The public worship of God is much discredited for want of...able ministers to instruct the people in the true religion, it is ordered that a church shall be built in each parish capable of holding 200 persons; that ministers of every church shall preach every Sunday, and pray for the king, queen, the Duke of York, and the royal family...Sunday is not to be profaned."
Cheap plastic billboards are great for cheap advertising.

Deuteronomy 6:2-3
That thou mightest fear the LORD thy God, to keep all his statutes and his commandments, which I command thee, thou, and thy son, and thy son's son, all the days of thy life; and that thy days may be prolonged.
Hear therefore, O Israel, and observe to do it; that it may be well with thee, and that ye may increase mightily, as the LORD God of thy fathers hath promised thee, in the land that floweth with milk and honey.

Use Powerful Colors in Campaign Yard Signs

Using at least two colors creates a more powerful impact. Yes, the second color costs more, but the second color greatly improves the power and impact. The second color should not be viewed as a cost but an investment in a powerful advertising. Always pick pleasing colors. The two most common colors are the colors of the American flag, red, white and blue. Other two color combination yard signs can also be powerful. Certain shades of red and green, or blue and yellow can make a yard sign with great impact. The color red should never be used alone, unless you pick a pleasing color red, like "Crimson Red". "Stop Sign Red" is a very negative color. The exception to this rule is when you want a negative result. For example, a political yard sign with "No New Taxes" will have its greatest impact if the color is red. Red will cause people to have a negative view of taxes. Your yard signs should be in harmony with a common color combination of other advertising items like handouts, brochures, etc. Red placed with blue has a very powerful and positive effect. The most profound if done correctly. We will be glad to help you in color selection in your advertising campaign yard signs. There are other color combinations, other than red, white, and blue that effect your customer in a positive way. More color, more impact. Using reverse lettering, white letters on a dark background has a greater impact.
Plastic Yard Sign The Supreme Court has ruled that you have a right to free speech using a plastic yard sign
a. A displayed structure bearing lettering or symbols, used to identify or advertise a place of business: Example: a motel with a flashing display sign outside. Custom Signs Car Plate

SMALL QUANTITIES SIGNS - For small quantities like 1, 5, 10, 25 and more, see our Realtor Estate Pages at: Realtor Signs

SPECIAL THIS MONTH -
14 x 20 sign, printed on both sides for only 1.39
See above price charts for details.

We have the lowest prices on the Internet.
We have the reputation for quality, best value, and integrity. To follow the Christian Golden Rule is our mode of operation.