We specialize in custom printed promotional products such as yard signs, hand fans, emery boards, bumper stickers, pens and pencils, jar openers, just to name a very few promotional products to use for your advertising. We have been in business for over 25 years. Let us put our years of experience to work for you!
Heritage – Signs, Frames and More, LLC
Telephone: 321-253-0424 – Terri will assist you with all your signs and frames, real estate advertising, stickers and magnets, car tags and key fobs, palm/push cards and door knob hanger needs.
Southern Hospitality Custom Promos
Telephone: 706-374-0710 – Pam will assist you with many promotional products such as jar openers, emery boards and hair combs, hand fans, pens, pencils, tools, Frisbees, calendars and drinkware.
Whether you're a candidate running for office, a church promoting your VBS, a new realtor looking for signs, a school, a business, or an event organizer you'll find just what you need here at Heritage Advertising. Need help with designing your custom printed promotional advertising products? Ask us! Our friendly and knowledgeable staff is happy to help!
PLEASE NOTE: DUE TO THE VOLATILE ECONOMY, PRICES ON THIS SITE FOR PROMOTIONAL PRODUCTS MAY CHANGE WITHOUT NOTICE.
Due to some very challenging years during the China virus, Heritage Advertising has re-structured and is now two great companies offering many promotional products with more than 25 years' experience.
If you are a previous customer, we have carried over your previous artwork which is typically kept for two years. Whether you are an existing customer or a new customer, we look forward to a working relationship with you.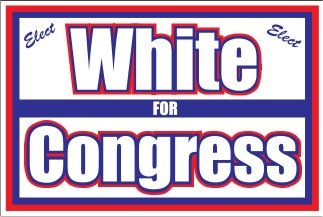 We offer inexpensive yard signs that are great for political campaigns or other advertising. You will find yard signs in a variety of materials to fit your campaign needs, as well as your budget. We also carry a full range of metal yard sign stands.
Boost your business today with your own custom signage. Call 321-253-0424.
We offer a great variety of real estate products at low prices, including real estate
signs
 and 
frames
. Not sure which products are right for you? Check out 
this page
 for helpful information. You may also want to take a look at our other products for promoting your real estate business:
Full Color Signs, Metal Real Estate Signs, Posts and Stakes, Sidewalk Sign Frames, A-Frame signs, Magnetic Business Cards, Magnetic Car Signs, Calendar Magnets, Custom Pens, Jar Openers.




We offer a full variety of advertising accessories for your car, from bumper stickers and car tags to window clings.
Top Custom Printed Promotional Products
 Read what our customers have to say about their promotional products!
2 Weeks Production Order and Ship Time
Get your order and art work started NOW. Those who wait till the last minute create stress on yourself, extra cost, and may cause the election candidate to lose. The early bird gets the worm. Beat the rush. To guarantee you get your business signage when you want them, order in plenty of time.
Avoid frustration, contact the political bumper sticker printer right away in time for your campaign. Don't be another one of those who call in a panic.
The longer your promotional products are out there, the more impressions they make. Order early and get your promotional products out there working every day for you.
We also ship some promotional items to Canada. Contact us for Canadian orders.
Union Label Bug: Contact us for any products requiring union label, or union bug on yard signs and other products. We can print union made signs.